The Smallest of Introductions to Content Marketing (With Examples!)
Luuk
Working on a new content marketing strategy and looking for some inspiration? You've come to the right spot.
Since there are many elaborate blog posts about content marketing, we won't bore you with another one of those. Instead, we share what we think content marketing can do for your business and what topics a practical content marketing strategy should cover. Make sure to scroll down till the end for 8 carefully selected content marketing examples we think you'll love!
What you will find out in this article:
What is content marketing?
Let's refresh our memory with a definition of content marketing. According to the Content Marketing Institute (CMI) – the leading global content marketing education and training organization – content marketing is "a strategic marketing approach focused on creating and distributing valuable, relevant and consistent content to attract and retain a clearly defined audience — and, ultimately, to drive profitable customer action". Now we've got that out of the way, let's focus on why you should use content marketing for your business.
Why use content marketing?
Content marketing is a great way to achieve your business goals by providing your audience with valuable or entertaining information and building a connection with them. According to CMI, content marketing costs 62% less than outbound marketing, yet it drives three times as many leads.

Content marketing is an excellent tactic for small businesses, nonprofits, and startups to get their message across because it is easy to start with. Setting up a blog for example doesn't require much time or money. Although to be fair, getting content marketing right can be difficult. Large corporations use content marketing too, because people enjoy listening to, reading, and watching content and because content marketing is cost-effective.
When done correctly, content marketing:
● Increases website traffic. By publishing valuable content on your website, you will improve your search rankings, which in turn exposes more people to your content. People are also likely to share content they find useful or entertaining, leading to even more people visiting your website.

● Improves brand awareness. You can build a strong reputation and increase brand awareness by creating and distributing high-quality content.

● Builds trust. Consistently publishing honest and helpful content will help your audience to get to know you over time. It's one of the steps in developing a long-term relationship with your audience.

● Nurtures leads. Valuable content attracts people who are interested in what you have to offer. As you continue to produce quality content, you can nurture them and turn them into customers.

● Converts customers into repeat customers. Many companies struggle to engage with their customers after the initial purchase. By publishing content that is relevant to them, you can turn one-time buyers into repeat customers.

● Boosts sales. Content marketing is a great way to promote your products and services and boost sales.

● Helps you stand out from the competition. By regularly publishing authentic content, your audience will start to recognize you. This helps distinguish you from competitors.
Back to top ↑
15 types of content marketing
Content marketing comes in all shapes and sizes. We're not going to list them all here (trust us, there are plenty) but only focus on the ones we find useful:
Blog posts
Blog posts are excellent for sharing your ideas and industry insights with your audience. So if your goal is to build authority, blogging is a great way to build a following. According to Hubspot research, more than half of respondents say they have bought something from a company after reading a blog post from them. Blog posts do not only sell, they also increase your search rankings, which attracts new visitors to your website.
Videos / Webinars
Video has gone through the roof with the rise of YouTube, Instagram, and TikTok. According to 2021 Statista research, North Americans watched approximately four hours and 49 minutes of television and video content per day. Video content is perfect if you're looking to build brand awareness. Engage with your audience through live videos and webinars or showcase your products in branded videos.
Infographics
Infographics are good for illustrating a point or getting data, insights, or statistics across. Marketers who regularly use infographics say that they are the most effective content type. They are also highly shareable, making them easy to distribute on social media.
Whitepapers / eBooks / Reports
Nowadays, people do their research mostly online. Whitepapers, ebooks, and reports are all incredible for sharing in-depth knowledge. In a B2B environment, buyers will read 3 to 5 pieces of content before contacting a salesperson, so make sure that content is available.
Case studies
Case studies are an excellent way if you are looking to convert leads into customers. They allow you to describe exactly how you tackled a problem your target audience is facing while boosting your credibility at the same time.
Podcasts
Podcasts have gained momentum during the pandemic. Nielsen reports that U.S. podcast listenership has grown by 40% over the last three years. Podcasts are easy to listen to and perfect for improving brand awareness and building trust. As they require little editing, they're also relatively easy to produce.
Quizzes
While quizzes may seem childish at first, most people love interacting with them. They increase engagement dramatically. When done right, quizzes can give you insights into your audience and their preferences, making it easier to target them in the future. You can even use quizzes to gain email sign-ups.
Calculators
Chances are you used one (or two) calculators in the past. Whether you want to calculate your tax returns or renovation costs, those nifty little calculators can be pretty useful. Since they offer instant value, people are often willing to give you their email address in return.
Email content / Newsletters
Looking to achieve a ridiculous ROI on your content? Email content is your best bet. Not only is it the preferred way for consumers to receive promotional content, but compared to social networks, it is also much more effective at reaching your audience.
How-to guides
People are always looking for ways to improve their lives and their businesses. Therefore, instructional materials such as how-to guides are an excellent way to create valuable content for your audience. A how-to guide can be an article, video, or infographic. They can also be extremely helpful when teaching people how to use new tools, which saves your customer service time.
Press releases
If you have news to share about your company or organization, a press release is a perfect way to create brand awareness. A well-written press release can turn into a blog post, a social media post, or even a video.
Templates
Templates come in all sorts of shapes and sizes – from slide decks to spreadsheets – and can be extremely valuable to your audience. As a result, marketers often offer them as a download to attract leads.
Checklists
Checklists are effective if you want your audience to take action. They amplify tutorial-type content and give users the confidence they need to get started.
FAQs / User guides
The best way to create helpful content is by answering your audience's questions. What are the most frequently asked questions? What search terms are your website visitors using when they enter your website? What are common questions on social media? The question-and-answer format is very effective.
Social media content
A lot of marketers want to create content for social media. However, it's much smarter to think about social media as a way to distribute your content. One thing that is exclusive to social media is virality. Although it's tough to go viral (for the right reasons) these days, you can take something that is already trending and put your spin on it #trendjacking.
Back to top ↑
8 steps to a content marketing strategy
A content strategy is a plan for creating and delivering content that meets the needs of your audience. It's essential for creating successful content and a vital part of any marketing strategy. Let's cover all of the steps one by one.
● Define your goals
Are you trying to increase brand awareness, drive traffic to your website, or increase leads and sales? It's best to tailor your content strategy to your specific goals. For example, getting your content seen is essential if you're trying to increase brand awareness. You can achieve this by blogging on popular websites and distributing content on social media. Make sure to write SMART goals (we're referring to the acronym here, although it's generally a good idea to have smart goals).
● Determine KPIs
Identify which performance metrics are the most relevant to your goals. For example, if your main objective is to build brand awareness, your KPIs should include search and keyword rankings, backlinks, shares, tags, and mentions.
● Know your audience
Defining your audience is the first step to writing brilliant content. Once you know your audience, you can better target your content to them and make sure it is interesting, useful, and relevant. Your audience could be anyone from potential customers to people who have already bought from you.

There are a few ways to figure out who your audience is. First, look at your existing customers to see who they are (demographics) and what they're interested in (psychographics). Demographics can be everything from age to gender and income. Psychographics will tell you about your audience's interests, values, lifestyle, and behavior. You can also use social media to find out who your audience is.

Next, you want to research what your ideal client looks like, so you can build a buyer persona. Describe important details that people in your audience have in common. Actually, it's best to create a few personas, because it's impossible to put every characteristic into one persona.
● Brainstorm content ideas
Remember, content marketing is about creating valuable, relevant, and consistent content. Now that you have established your target audience, use that information to brainstorm content ideas. What content will grab their attention? What content will make them smile? What content do they need? What are the things that they are struggling with? Choose topics that are relevant to your business.
● Define your tone of voice
Once you have gotten to know your audience better, it's important to define your tone of voice. This way, you can add personality to your content. Make sure your tone of voice suits your audience as well as your business. Your tone of voice should also align with your brand and other marketing materials.
● Choose your content types
To create high-quality content, it's best to focus on a few content types at a time. This way, you can experiment with them and find out what works. You can always add more types as you go along. To choose the content types to start with, ask yourself these questions:
➔ What types of content does my audience use/like?
➔ What types of content am I able to create?
➔ What types of content fit my overall marketing goals?
● Choose your distribution channels
To choose your distribution channels, find out what channels your target audience uses. Make sure you use them too!
● Establish your budget
Content marketing budgets differ vastly. The budget you need depends on your goals, content types, and what you've done thus far. When setting your budget, remember to account for costs such as software, outsourcing, in-house employee overhead, advertising costs, and a margin of error. As a general rule of thumb, experts say that you should allocate 25% to 30% of your marketing budget to content marketing.
Back to top ↑
Content marketing frameworks
If you're struggling to create a strategy, using a framework will often help to get you started. Here are two of our favorite frameworks:
TOFU/MOFU/BOFU
Nope, we're not talking about soy milk here. In marketing, we often look at potential customers and how close they are to making a purchase – the sales funnel. People at the top of the funnel are interested in what you have to offer and are just about starting to consider their options. They might be interested in blog posts, podcasts, and videos. People at the bottom of the funnel often look at different content, such as user guides, faqs, and checklists. Depending on your goal, you can use this framework to create content for different stages of the buyers' journey.
Hero, Hub, and Hygiene
This is another really popular framework. Here's the gist. Hygiene content is typically informative, helpful content that is always on-pull for your audience. Hub content, on the other hand, consists of push content that is regularly scheduled around specific topics or themes. Your hero content is the go-big content that should attract a lot of brand awareness and is the most costly to produce. It's pretty much your Super Bowl commercial.
Back to top ↑
Content marketing tools
Creating high-quality content can be time-consuming, but the right tools can speed things up. Here are some of our favorite content-creation tools:
Collaborative writing
● Google Docs. Any content marketer needs a notetaking app and Google Docs makes it easy to collaborate with others.
● Dropbox Paper. A collaborative writing tool that allows you to assign tasks and make to-do lists.
Writing and spelling checkers
● Grammarly. To create high-quality content, make sure your content is mistake-free. Grammarly reviews spelling, grammar, punctuation, and clarity, and detects plagiarism.
● Hemingway App. Another writing app? Yes, because the Hemingway App dramatically improves your writing by finding lengthy and complex sentences.
Photo editors
● Canva. Canva is a free-to-use online graphic design tool. If you are not a designer, there are many templates to get you started.
● Remove.bg. Image editing can take ages but with this online tool removing image backgrounds only takes a second.
Image resources
● Unsplash. Unsplash is an awesome resource for beautiful and free images. Say goodbye to those funny and weird stock photos.
● Storyblocks. Over a million royalty-free images, vectors, illustrations, and HD footage and a user-friendly video editor.
Marketing automation tools
● Mailchimp. Easy-to-use marketing automation and email software designed with small businesses in mind.
● Buffer. Buffer offers everything you need to grow your social media following and stay on top of your social media content.
Reporting tools
● Google Analytics. Get insights into your audience and keep track of your content marketing efforts with Google Analytics.
● Google Search Console. Search Console helps you to understand which content resonates with your audience and measures your website performance.
Back to top ↑
Content marketing examples
If you made it this far, here's the part you were waiting for! We know firsthand that it's not always easy to come up with smashing content ideas. And if you're running out of ideas, these carefully selected examples will hopefully get your creative juices flowing again: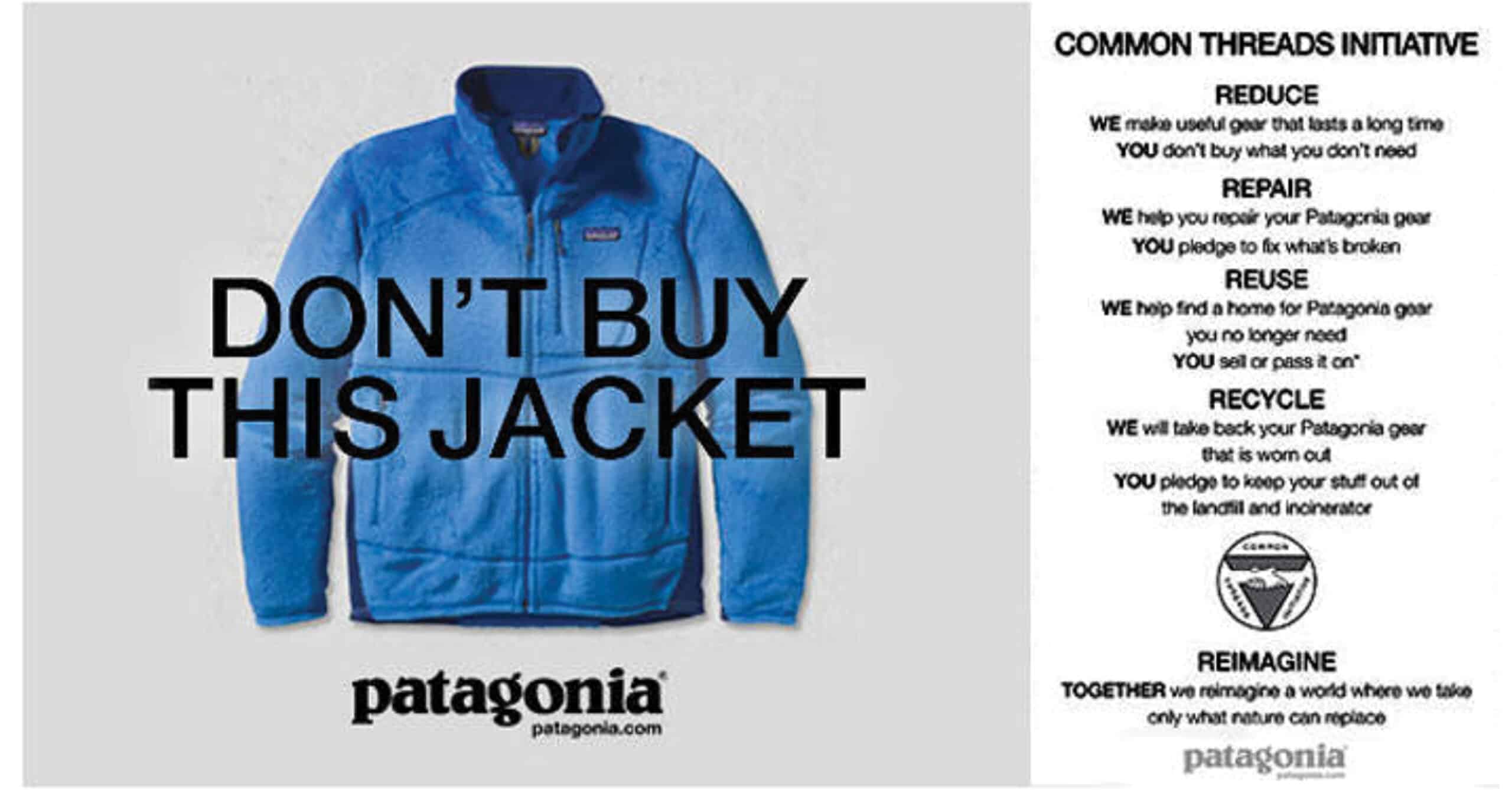 Patagonia
Sustainability is deeply ingrained in the DNA of outdoor clothing brand Patagonia. They have a story to tell and do that exceptionally well. The company's purpose "we're in business to save our home planet" is bold, strong, and describes exactly what the company stands for. They have published essays about nature and activism for years and continue to do so today with a series called Patagonia Stories. Strong beliefs and excellent content marketing are what grew Patagonia a large and loyal following.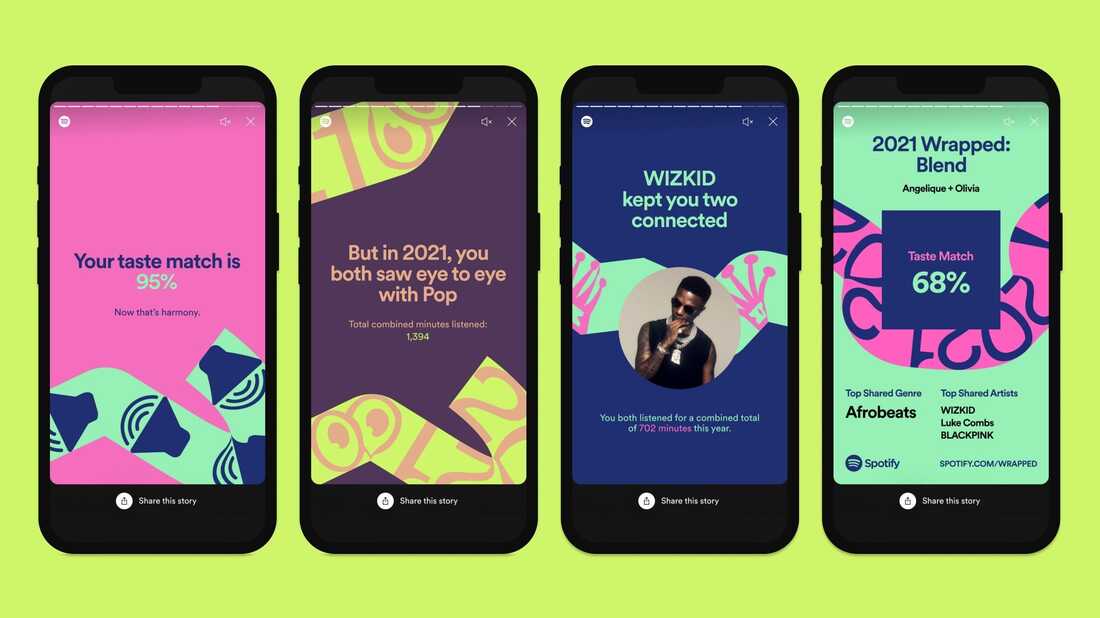 Spotify
Every first of December, audio streaming platform Spotify launches Spotify Wrapped, a personal look into your listening habits of the year. This unique and highly relevant campaign has been a great success for the app. Spotify amplifies the buzz by making it easy to share personal ready-to-post images on social networks.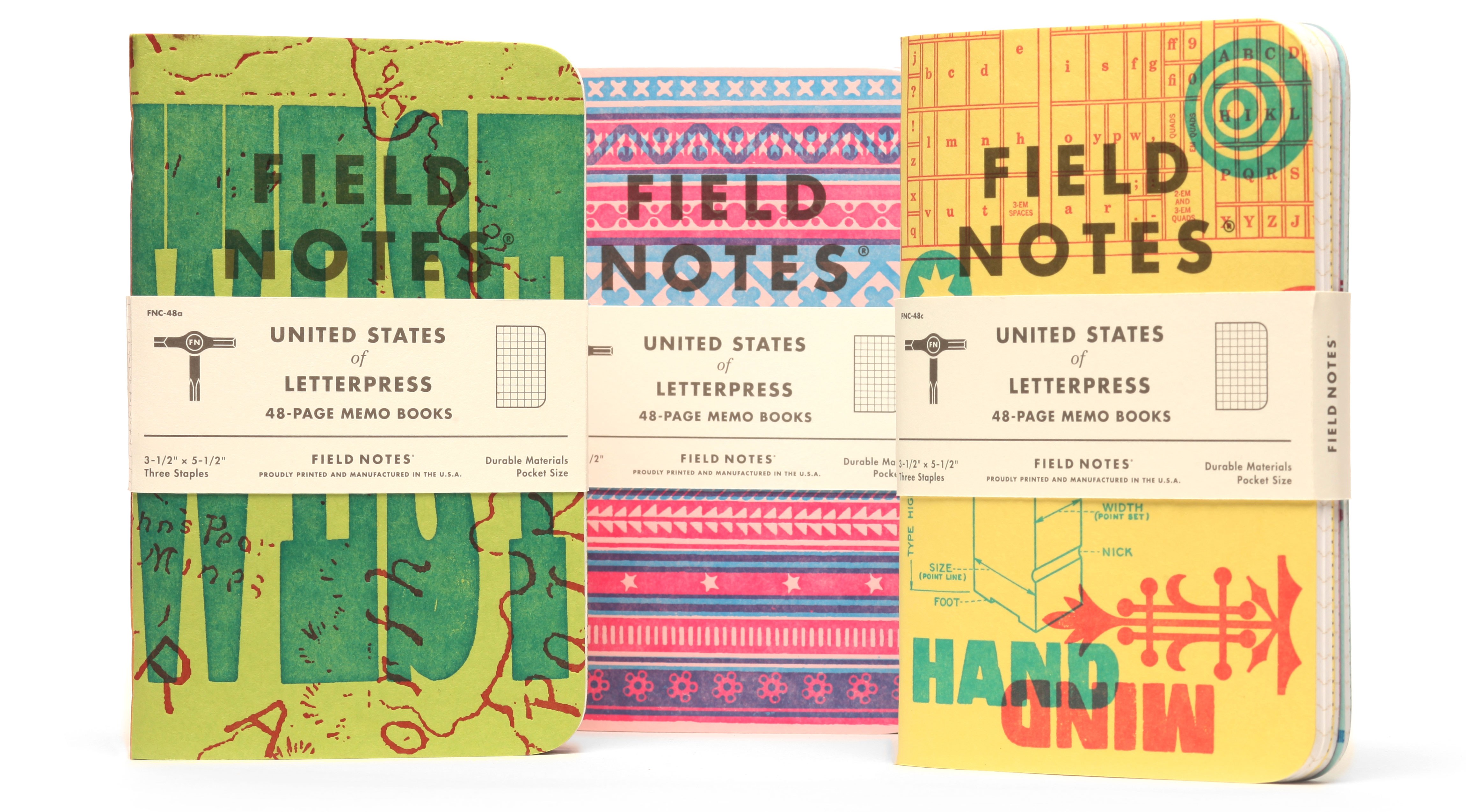 Field Notes
Field Notes publishes notebooks that mirror vintage U.S. agricultural notebooks. They're most renowned for their Quarterly Limited Edition. By creating a regular content series alongside every release, they've developed a long-term relationship with their audience. If you want to do the same, you should take a page out of Field Notes' book (see what we did there?). Field Notes knows it's not just about notebooks. It's about ideas, inspiration, and creativity. They are not bombarding their audience with content, but choose quality over quantity. Parallel to each release, they create a captivating video that encompasses their brand beautifully. This keeps their community excited and desperate to know what the company is going to do next.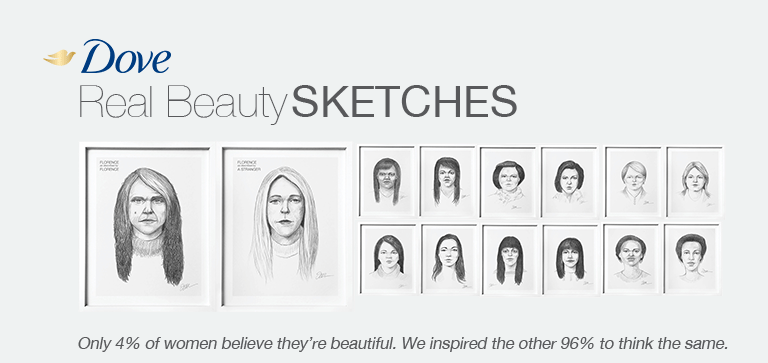 Dove
According to the skincare brand Dove you feel happy and more confident when you feel beautiful. However, an influx of unattainable standards of beauty has led to people undervaluing the true beauty within themselves. Dove wants to make people aware that they are more beautiful than they think. In the Real Beauty Sketches campaign women were asked to describe themselves to an FBI-trained forensic artist named Gil. He then drew a portrait based on their description. Next, random strangers were asked to describe the same women to Gill. This resulted in dramatically different drawings. The thought-provoking video generated a lot of attention. In the first twelve days after its release, it had already been viewed by more than 50 million people.
ANWB
ANWB is the biggest travelers association in the Netherlands with over 5 million members. In their long existence, they created lots of content: a monthly magazine for members, different newsletters, how-to videos, a vlog, you name it. But one challenge that the association faces is an aging audience. Which is why ANWB wants to appeal to a younger audience. Although they already had a lot of hub and hygiene content, they were missing great hero content. After indicating these two issues, the focus of their content marketing was clear. Eventually, it led to an 8-part video series. The videos had to be entertaining to a young audience which stretched well past their comfort zone. Their efforts got rewarded, however, because by putting their target audience first, they landed 61 million views on YouTube. An overall success story.
KNAB
Unconventional Dutch bank KNAB focuses on self-employed professionals. In their 'online library about finances,' they publish high-quality and helpful content regularly. With user-friendly navigation, they unlock complicated knowledge about doing business, saving, investing, and retirement for their target audience. The content is highly relevant as easy-to-read financial information is quite scarce.

TooGoodToGo
A staggering third of all the food produced goes to waste. That's why the anti-food waste app TooGoodToGo is on a mission to "save food and help the planet". With their user-friendly app, they enable people to buy surplus food in so-called Magic Boxes and combat food waste simultaneously. The app continues to expand in different countries thanks to a win-win-win formula that benefits consumers, retailers, and the environment. But it's not only their well-designed app or their everyone-wins concept, it's also their agile approach to content marketing. When the pandemic hit, TooGoodToGo ran a survey to understand the behavioral changes around food before and during lockdown. Instead of focusing on going out and collecting boxes, they started sharing recipes from leftovers and exchanging tips and tricks on how to make your food last longer. They continued to stay relevant. As a result, they have an engaged and ever-growing community.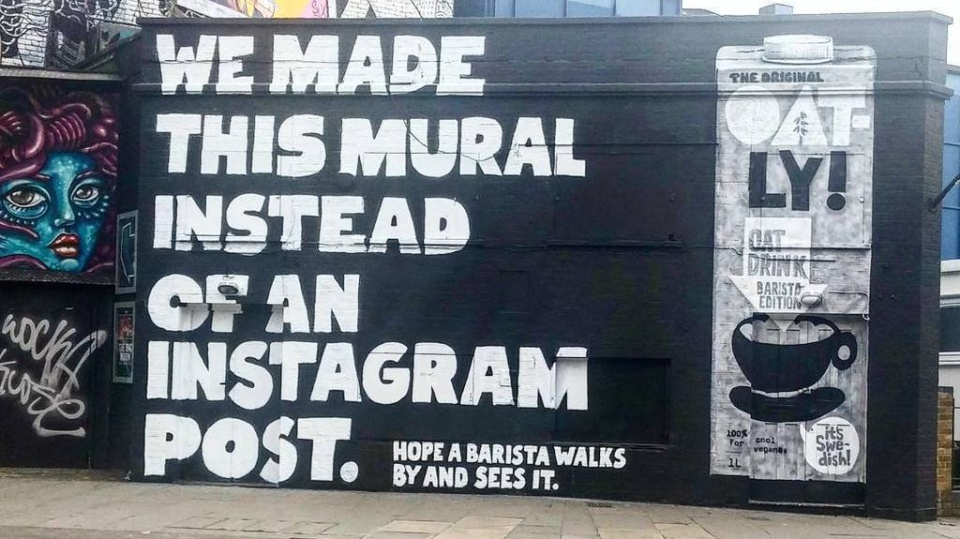 Oatly
We couldn't sign off without mentioning the crème-de-la-crème of content marketing: Oatly. Nordic people apparently know how to excel in content marketing, as Oatly is the third Scandinavian brand on this list (bonus points if you can name the other two). With that being said, Oatly is known for its fearless, at times self-deprecating, and most of all authentic content marketing. They don't bother with product benefits and all the boring blah-blah. Instead, they focus on connecting with their audience through bold copywriting. Their anti-marketing ads and witty tone of voice have turned Oatly from a commodity into a sought-after brand.

So, there you have it, our smallest of introductions to content marketing. Great content marketing doesn't have to cost the earth. It starts with listening to your audience and slowly building from there. Hopefully, this post inspires you to start working on your strategy or next piece of content.